Cleopatra VII
69-30 B.C. Queen of Egypt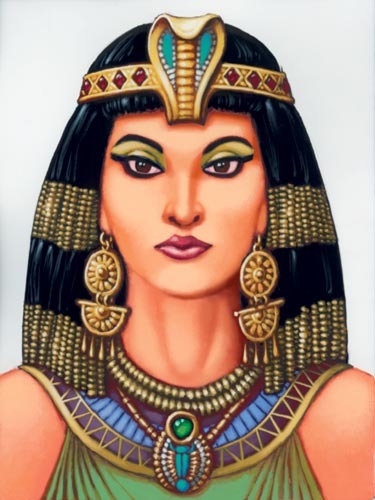 1292 BC
Of Greek and African decent, the most famous of Egypt's seven Cleopatra's, she rose to the throne at the age of seventeen.

Striving to elevate Egypt to world supremacy, Cleopatra enlisted the military services of two great Roman Leaders, Julius Caesar and Mark Anthony. She convinced them to renounce their Roman allegiances to fight on behalf of Egypt. Each died before Cleopatra's dreams of conquest was met. Disheartened, Cleopatra pressed an asp to her breast, ending the life of the world's most celebrated African Queen.